Work From Home Programs Deserve A New Look In Light Of Coronavirus Pandemic
In the past decade, Work-From-Home (WFH) or Telework programs have grown in popularity in the global corporate workplace, and are now commonplace. Also known as Work At Home, or Work At Home Agents (WAHA), Homeshoring, Telework, Teletrabajo in Spanish, is also commonly known as remote work; the difference being remote work is broader, and may include working from client locations, coworking facilities, or the digital nomad working with a laptop from indefinite, constantly shifting locations across the globe.
Telework is in many cases, a win-win for employers and employees. It allows the employer to reduce real estate space, and the considerable expenses of running corporate-campus kitchens and cantinas, climate control, bathroom space, even coffee and beverage expense is reduced or eliminated. The employee escapes a daily commute, may be closer to a loved one needing attention (or his or her furry pet companions), and flexibility in choice of living arrangements: for example a choice of residence not convenient for a daily commute to the office. As companies and individuals become more conscious of issues like work-life balance or carbon emissions, telework allows companies and employees to adopt and comply with social commitments along these lines.
Covid-19 and other pandemics
As this is written, the United Nations' World Health Organization has just declared the Coronavirus Covid-19 viral outbreak a global pandemic. Combined with a petroleum trade war between Saudi Arabia and Russia, this has caused the worst stock market collapse in over 30 years. President Donald Trump of the US has just banned travel between Continental Europe and the United States, and practically every major convention or trade show for the first half of 2020 has been cancelled and postponed. This includes outsourcing events such as Enterprise Connect in Orlando, Amazon AWS Partner events in Latin America, and even the Interamerican Development Bank's gathering that was to be held in Barranquilla, Colombia.
Health authorities are advising employers and event organizers to avoid large gatherings, whether that means the workplace, socially, or in transit. Facebook and Google both have told their San Francisco area employees to work from home, while Microsoft and its LinkedIn subsidiary have already reported employee coronavirus infections.
Employee and contractor telework programs are almost unanimously seen as a viable alternative to combat public health challenges such as communicable diseases, but also noncommunicable public health threats such as pollution, traffic congestion and risk, and the resultant psychological stressors of the daily commute.
Local geography is a factor
Customer experience expert, author and producer of the CX Files Podcast Mark Hillary sees telework as a talent multiplier.
One of the most important benefits of adopting a work-at-home-agent strategy for your customer service team is that you can choose the best people for your team, not just those who live close enough to the office to commute – you can hire from anywhere so it's easy to choose the best. It's now possible to use secure thin-client systems with encrypted data, so security is no longer a concern. It's also useful to avoid bringing a large number of your team all together in the same place when we have seen how quickly a virus can spread. Threats like the Coronavirus can cause chaos, but a WAHA strategy can help to mitigate against the risk of losing a large percentage of your customer support team to illness all at the same time. 
Social Impact
Andy Searle is the CEO of BPESA, the investment promotion agency responsible for attracting BPO investment to South Africa's Gauteng Province; known internationally as home to Johannesburg and Soweto. Searle says that telework can facilitate a positive social impact for BPO and contact center employers in addition to fighting contagion and supporting public health efforts.
"Work from home" is a practice that has many benefits, I believe. In our context, i.e. in South Africa, working from home enables people to access work where transportation and other factors would normally prohibit them. In particular this opens doors to people (young and older) who have been excluded from the formal sector of the economy, through spatial segregation, to use their talent and skills in the job market. For employers it offers access to the skills of older people who don't have full time jobs, or who are out of the job market for whatever reason (such as retired teachers), and it presents the opportunity of a more flexible, productive, cost effective, resourcing model.
"I believe it's time for companies to review and adapt their work from home policies to access skills, to reduce total costs of operation, to mitigate the risk of business disruption, while maintaining or exceeding customer experience expectations." — Andy Searle, CEO of BPESA
In the current time when the world faces the risk of a viral pandemic such as the coronavirus, working from home mitigates the risk of quick contamination of staff with the disease from a workplace highly concentrated with people. An outbreak of such diseases in a work environment would disrupt business badly at the least, and collapse many businesses, at worst. In fact, the impact on communities, cities, regions and even countries could be disastrous.  
The technology is here to enable the management of virtual working teams, from allocating work, to monitoring quality and compliance, to measuring productivity and effectiveness. Virtual teams can be more easily managed today than five years ago and can form an integral part of a blended resourcing model.
Organizations that haven't evolved must play catch-up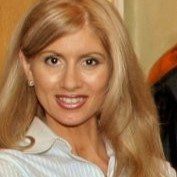 "The reality is, had the global community not shifted a percentage of its labor force to a work-from-home model, the economic damage from the coronavirus de-jour would be far greater," says Kathryn Casale of the Outsourcing Institute. "This is especially true for those customer contact centers and BPO providers who fortunately made the shift years ago."
By and large, these service organizations benefit from the hybrid of a remote/on-premises labor structure for varied reasons, but such is most prevalent during the potential pandemic and ensuing panic we're experiencing now. Putting aside the obvious benefit of not catching or delivering contagions in the workplace, there are significant advantages to the work-from-home model for both employer and employee. For example, when employees know they can work from home and still get paid, such provides needed comfort in times of fear and uncertainty. Similarly, employers know they can maintain a level of workflow production during precarious times.
Moreover, it's not only global bio-threats that reveal such work-from-home benefit. Climate change fallout, as seen with the Australian fires, and even geo-political turmoil such as the Hong Kong protests, are solid examples of how a remote labor force yields stability for both employer and employee. One could say the work-from-home model provides companies a grassroots work production safety-net similar to the disaster recovery ideal found in the IT world. In other words, having a remote labor force, whether in hybrid form or as a standard, delivers the organization multiple "disaster recovery sites" vis-à-vis employee home offices.
Casale, in addition to her position with the Outsourcing Institute, is President of CMS, Inc.,the recruiting division of The Institute for Robotic Process Automation & AI. She specializes in the recruitment and placement of executive level talent for the RPA and Intelligent Automation industry. As such she understands the strategic benefit telework provides, as recruiting goals are easier to meet when candidates don't necessarily have to relocate or may find potential commutes inconvenient.
Casale began her career during the mid-1990's where she sourced global coders for Y2K conversion projects for the financial services industry. Since then, she has become a 20+ year veteran of executive level recruiting within ITO, BPO, and emerging tech across multiple industries.
How are outsourcers stepping up to the challenge?
Veteran industry analyst Stephen Loynd provides valuable insight into what outsourcers are doing across the globe now to address the pandemic, but more importantly, he shares how many firms have been proactive and launched telework initiatives years in advance—not as a response to any specific threat, but as good business practice.
There are an array of BPO providers that are benefitting from the at-home model – Sitel (Acticall), Concentrix, Sykes, Startek, Sutherland, Transcom, Ttech, Conduent, and Teleperformance are just a few examples.
First, consider the advantage of the at-home model from the perspective of helping to educate healthcare consumers on their options with guideline-driven nurse advice-line services. In the case of a "telehealth nurse," when a patient calls in, the nurse helps that person decide if they need to seek immediate medical care. If concerns about coronavirus were to increase in the United States, telehealth nurses can serve those who suspect they might have the flu.
Conduent would be one example of a BPO provider offering this type of service. In the US, the company hires work from home nurses in several positions – Nurse Manager, Telephonic Nurse Case Manager, and Medical Information Specialist RN. People concerned about the flu could call a work from home nurse line to better understand what they should do.
There are other companies offering this type of expertise. Fonemed is a company that provides a nurse advice line, remote device monitoring, and emotional support for mental health. Citra Health Solutions provides a nurse advice line with focus on general health information, self-care advice, referral to a physician or other health services, and offers recommendations about how urgent a particular issue might be.
Secondly, look at what BPO provider Teleperformance is doing in China in the face of the coronavirus outbreak. Homeshoring helps enterprises react to such outbreaks with agility, and TP offers a case study. The company rolled out its Work-At-Home-Agent solution in short order, deploying it strategically in the face of sudden disruption in the form of this new outbreak. The China market is not one that had adopted the BPO homeshoring model to any significant extent prior to the current outbreak. Yet now Teleperformance has some 500 WAHA agents (and growing) across China, with demand from clients and Teleperformance employees increasing by the day. Teleperformance China's leadership has risen to the occasion.
The advantages for employees and customers is clear, as are those for the likes of Conduent, Teleperformance and other providers.
Loynd is the principal of research and consulting firm TrendzOwl.
The China case that Loynd mentions is interesting. Countries like China & Russia control and monitor internet access, and that can create potential challenges as governments with a more intrusive security model seek to control the dissemination and flow of information.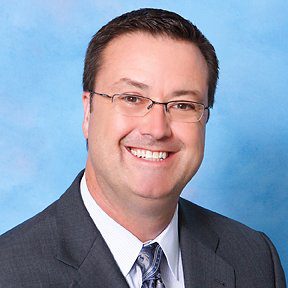 Nevertheless, global outsourcing giant Teleperformance has had success with telework programs in China and across the globe. According to Terry Rybolt, Teleperformance's managing director of work at home global strategy and development, telework is absolutely critical for disaster preparedness and contingency planning, especially when a company is providing mission critical services such as public safety or allied medical care. After all, emergency response units such as 911 dispatch are often operated by outsourcing partners.
While this event is truly unfortunate and our thoughts and prayers go out to the families that have been impacted looking at Work at Home is not just beneficial for customer experience providers, it is an absolute necessity in today's world.  How can you plan for the government saying "you are not allowed to come to work" without thinking of the benefits of implementing Work at Home?
As more people work from home, peak traffic in impacted regions has increased, on average, approximately 10%. In Italy, which has imposed a nationwide quarantine, peak Internet traffic is up 30%.—Matthew Prince, Co-Founder & CEO off the Cloudflare internet CDN & security platform
If done correctly, (Work From Home) can be an absolute benefit to employees as well.  Access to a larger more diverse recruiting pool, being able to ramp up for seasonal demands (i.e. retail), leveraging split shift capability are only a few of the benefits that can be gained.  Additionally, Work at Home should NOT be considered a competitor to traditional brick and mortar staffing but should be used as a complement.
Rybolt also adds that: "Whether it's used as a recruiting, retention or business continuity plan, utilizing work at home is an essential business tool in today's business world."
Telework programs send a strong message to employees
Vijay Narsapur is the Vice President and Strategic Business Practice Head of Customer Experience & Human Resource Management for global IT and Business Process Management outsourcing firm Infosys. According to Narsapur, telework programs and policies, beyond their practicality and cost benefits, make a strong statement and are influential in shaping the corporate culture, and employee-employer relationship.
Since contact center operations (CCO) involve a high level of interactions between employees within a physical place, CCO activities are highly susceptible to the spread of infectious diseases. Also, regardless of the risk of the contagion, looming fears in the minds of employees play a big part in the success of operations – if employees tend to believe that they stand to risk their health, one may see a high degree of absenteeism in the operation, thereby compromising performance. Under such circumstances, a WAHA model provides significant advantages; Agents can continue to work from home and manage their local in-home situation proactively. Secondly, since WAHA minimizes human-to-human contact, the risk of a widespread infection, by design, is contained. Companies can also choose to over-communicate under such circumstances and continue to provide seamless services without affecting employee health in any way. What a health contagion like the flu (or a coronavirus, which is a lot more severe, of course) proves is that there are advantages to the WAHA model beyond costs and access to an untapped workforce.
Narsapur says that telework policies benefit employers as much as employees:
Undoubtedly they do. Firstly, they contribute directly to employee well-being by reducing work and life-related fatigue; this plays a big part if employees are feeling recharged and being continually productive at work. Secondly, work from home allows a certain degree of 'self-scheduling' in what is otherwise an extremely regulated life for BPO employees and managers alike. The advantages of cost reduction and access to a workforce that will otherwise not travel to a physical workplace (for whatever reasons, such as age, childbearing/rearing related conditions, long and expensive commutes, etc., and others) are of course obvious. In the long term, this increases the commitments of both employers and employees to each other, translating in economic value which can be mutually shared.
We are currently experiencing unprecedented levels of "fake news" and misinformation in social media, and attempts by malefactors to politicize the pandemic. According to Narsapur, telework can help 'turn down the volume' and calm nerves both by showing that the employer cares about the employee's wellbeing and by eliminating the stressors of exposure in public transit or large workplaces.
In the case of health risks, WAHA and WFH policies provide a certain degree of assurance to employees that their health will be preserved, and that their employer, by the very virtue of having provided such a facility, cares for their well-being and understands the ergonomics (or lack there in some cases!) of their work. In most cases, pandemics are dangerous not because actual health gets affected, but precisely because of the panic and general productivity meltdown that they cause. The lost productivity perhaps affects junior-level employees, who are often hourly workers, the most. In that sense, WFH type of policies provide insulation against such events and ensure that the service machine is kept humming. The story for manufacturing type of operations is of course quite different.
Not a universal solution
While telework is still an underutilized practice, there remain several cases where it does not make sense. Employers should be prudent and not abandon common sense when developing use cases and telework models. Sometimes there are suitable workarounds, but as Teleperformance's Rybolt indicated, there will always be a need for secure, facility-based traditional outsourcing or contact center environments and workflows. Some examples:
Sensitive workflows: Some outsourced workflows may require secure facilities, and chain of custody restrictions mean that documents or access to data must be physically limited at all times. This may involve the handling of original documents, classified information, or commercially sensitive information such as trade secrets. Even when the outsourcing partner can provide security, the client may place restrictions on the manner work can be completed.
Noisy/Distracting conditions: Many urban environments are not well enough isolated or insulated from environmental noise to provide acoustical isolation necessary for some customer contact engagements; especially traditional voice. Not all work requires strict silence; many contact centers are notoriously noisy and background acoustical bleed-through isn't an issue. However some types of interactions or even client requirements won't tolerate the sound of dogs barking or a child crying in the next room. In some countries, people typically live in very high-density arrangements with many family members, roommates, or neighbors within earshot. In these cases, telework may not be feasible for the employer, and even the employee wishes to escape to a workplace free from distractions during the workday, or attain a degree of separation between their work and personal lives.
Unacceptable connectivity: Certain countries or jurisdictions still lack high speed connectivity or reliable electrical power. In these areas, commercial contact centers and BPOs invest in redundant, dedicated connectivity and backup power generation facilities that are beyond the reach of the residential user. When this is the case, the reliability of residential connections may simply not be suitable to meet service level guarantees to the client. In tropical, lower income jurisdictions, employees may prefer to come into the air-conditioned office during the day simply to escape the heat! Residential air conditioning is not as universal as some of us may think or take for granted.
Cybersecurity: China has it's "Great Firewall" and Russia has already installed infrastructure to allow the government to shutdown internet connectivity beyond the country's border. This could cause unexpected disruption in connectivity, and the threat of snooping becomes greater. Beyond this, hackers and other malefactors have different opportunities to harvest and steal information. There are some very powerful tools to defend corporate access, but to some extent, providers sacrifice a degree of physical security when allowing telework. Many clients, especially in the financial and e commerce sectors require PCI-DSS compliance which takes the telework option off the menu.
Both outsourcers and outsourcing clients would do well to heed the counsel offered by the experts in this report, and are encouraged to contact those quoted to explore options and discuss possibilities about the insight, services & expertise they provide.
The editor, Loren Moss may also be contacted via www.lorenmoss.com to assist and advise clients in all parts of the global services ecosystem.
Loren Moss: analyst, strategist, researcher & publisher of:
Don't get left out! See the 2020-2021 Research Calendar here.
Facebook Comments